| | |
| --- | --- |
| | Links |
---


Official CBD Website: http://www.crybeforedawn.net/
&nbsp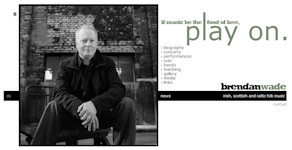 Brendan's website: http://www.brendanwade.com/
There's only really one other site for Cry Before Dawn (above), so all the links on this page are to places to buy their music, snippets of information, or passing mentions of the band. I would guess that you can use Google or Yahoo just as well as I can but, for convenience, here are all the links I could find on the web (all open in new windows):
Mail Order Companies
Companies I've used are marked with a tick (if they gave good service!) -



Irish Music Mail are selling new copies of Crimes Of Conscience for 'only' £8.52 each (search for "Cry Before Dawn").
Vinyl Tap's CBD stuff for sale (can be a bit pricey).


There's usually loads of CBD items for sale on Music Stack.


A selection of CBD items at MusicOnTheWeb.


RPM Records are well priced and very fast.

(Think I've bought all their stock though!)
More Music are in Wales, check for CBD items.
London Record Finder, check for CBD items.
Bolt Beats is a small US company, check for CBD LPs, CDs, or 12" Singles on Bolt Beats.

Info on other sites

Cry Before Dawn page on IrishRock.Org.
A Washington Post review of Crimes Of Conscience on a Pogues website.
Meaningful Lyrics Website - Scroll down to "Cry Before Dawn" for lyrics to "The Seed That's Been Sown".
Biography of Pat Broaders (plays Whistles & Uilleann Pipes and once opened for Cry Before Dawn)

More tenuous links...

Compilation CD on Pop Shop Volume 44 (contains "Witness For The World").
The Courier LP details on a Hothouse Flowers Fan Site.
Name check in a review of a "Then Jerico" on The War Against Silence, which also mentions Big Country.

---
Back to the Mainpage